Welcome to Fitness Connection and The Toning Studio
It's great to be open and seeing everyone at the club again, members and PT clients old and new. Please note: Due to the current spike in infections reported around the UK, we will be continuing with the covid safeguards and restrictions put into place over the last I8months, this is for for everybody's safety.
TONE UP – LOSE WEIGHT – FEEL FITTER! We o
ffer g

reat 'One2One' service with our friendly, mature team – A fantastic,

fully equipped gym featuring the latest Technogym equipment – 10 station Shapemaster Toning Chair Studio – Friendly, welcoming atmosphere – Dietary advice – Deep Tissue M

assage. CALL US ON 01304 614000  FOR YOUR FREE TRIAL… TODAY!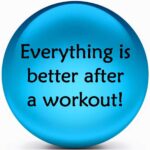 PLease note, Website is currently being updated to show refurb, new services, equipment etc.
Our superb Easy-Start ensures everyone feels comfortable quickly, including beginners. Our friendly team offer years of experience and offers all the help you want to achieve YOUR goals. We look after clients of all levels, novice to advanced. Book your Free Trial on
01304 614000 
Max, one of our popular team.   

For faster results, we offer superb affordable Personal Training packages, with our  experienced, motivational trainers – s

ee Personal Training page
"The team are all excellent, everyone's welcome and there's a great atmosphere. The club helps me stay fit, healthy and full of energy. You progress at your own pace with excellent help from the staff." Graham Simpson
Steve – one of our popular teamCurrent club hours:      GYM: 9am-2pm /3pm-7pm  Sat-Sun 9.30-1pm    TONING CHAIRS: Mon-Fri 9am-2pm /3pm-4pm     SAT 9.30am-12 midday (Closed Sun)  CALL US ON: 01304 614000