"I came to Fitness Connection with doubt & trepidation, but thanks to the fantastic advice and guidance I received, I'm now far fitter and more healthy than I've been for years. Not only have I lost weight but I also realised how unfit I'd become!
There's no pressure or  urging you to overdo it,  just professional, personal friendly guidance, encouragement and help. Brush any inhibitions aside and go for it… I promise you'll be pleased you did!" J. SMART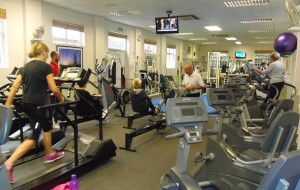 We  offer a variety of great value packages to suit your lifestyle and pocket, so whether you want a flatter stomach, or to drop a size or two, lose weight, or train for a marathon, our fantastic packages are the fastest way, to help you achieve YOUR goals.
Amazing value Personal training, in a friendly, relaxed atmosphere… 
Fantastic quality, affordable Personal Training for you at Fitness Connection, with our team of friendly, mature, experienced trainers…
Do you want your own Personal Trainer to teach, motivate and help you to get in great shape, tone up and lose weight, all at an affordable price? … Well now, with our great value packages… you can!


To book your Free, No Obligation Trial to see how we can help YOU – call Brian on 01304 614000 TODAY!
"I'm delighted with my results, I've lost two and a half stone and gone down by 3 dress sizes. I've toned up and feel fitter and healthier! They're a great bunch at the club, friendly, positive and helpful to all. My husband was so impressed, he joined too!
B.P
PT AT HOME.
Our fantastic 'affordable' Personal Training service is available at your home, garden or other choice of location. Call Bri on 01304 614000 with your requirements and more details.
With our superb quality, affordable Personal Training packages, simply choose one or two motivational sessions per week, with one of our superb, friendly mature team.
Utilising a huge variety of techniques – both old-school and cutting edge – plus great nutritional advice, gleaned from decades of experience teaching fitness, nutrition, weight-loss and well-being, for clients of all ages and abilities, each with your own unique goals… Let us help YOU!
Our packages also include unlimited gym visits, dietary help, plus lots of other great benefits to help you achieve your goals in a warm, welcoming environment!